Supercharge your heroes
with supreme technology
Not all heroes wear capes, but they do carry two-way radios.
Take a virtual tour of our world. You won't need x-ray vision to see why so many businesses turn to TRBOnet.
When you think of your favourite superhero character, you think speed, strength, and intelligence. You can count on them to be at the right place exactly when they're needed. Well, allow us to introduce another champion that could be a part of your team - the TRBOnet communications system.
Your teams are the true superheroes of our time
But when you arm them with the ultimate communications solution, you're elevating their natural superpowers to the max. Equipped with TRBOnet's products, software and hardware they'll be able to make the best decisions, alert multiple parties instantly in just the click of one button, assign tasks, track vehicles and more besides. Flawless multi-tasking just got a lot more powerful!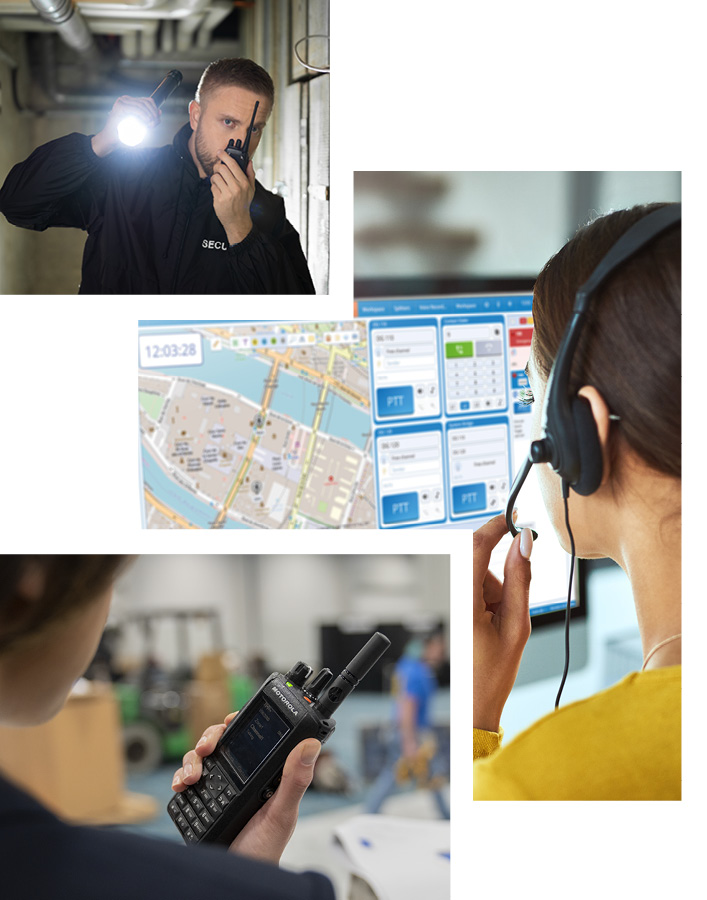 Here's how our team at Servicom can transform yours:
• Based on your unique needs we will design, consult, and install the ultimate communications solution.
• Build you a solution with TRBOnet to provide different means of communication including radio over satellite.
• Turn your existing smartphones into Push-to-Talk devices that will connect to your radio network with a Mobile app.
• Provide the support you need whether that's business hours only or the most demanding of SLAs.
• Utilise TRBOnet's bespoke radio network enabling you to experience flawless coverage that outperforms any cellular network. The network can be tailored to your capacity and coverage needs too.
• Implementing TRBOnet's products will enhance and simplify your dispatch centre's operations, allow events and voice calls to be recorded, and hugely reduce emergency response times.